Packaging systems
Everything from one source
Sales-active, user-friendly and safe
The quality that LUTZ BLADES delivers begins long before the blade is in use: even our packaging systems make it clear that we also put a lot of thought into all aspects of our products.
Firstly, our packaging is sales-active because all blades are clearly visible in their transparent packaging. Secondly, the packaging is safe because the blades are offered in a plastic dispenser. And last but not least, our packaging is extremely user-friendly because all blades can be removed individually – a fact that users especially appreciate.
Easy to remove
Good to the environment
All our packaging families are expandable with a self-service makeup. This is consistently realized without environmentally harmful skin films – to the benefit of consumers and our environment.
Private label packaging directly from the manufacturer
This saves costs
You would like to market our blades under your name? This is also possible without any problems. We can offer our retail partners private label packaging at an economical cost. And, of course, in a form whose safety of use is unsurpassed.
This is how easy disposal works with the Disposal Safe Blade Box
The solution for the uncomplicated collection and safe disposal of used blades and blade segments.
With the Disposal-safe blade box, you get the solution for uncomplicated collection and safe disposal of used blades and blade segments.
Your advantages
Safe collection of used blades and blade segments
Resealable box for safe storage of blades and blade segments
Locking function when box is full allows safe disposal of the blade box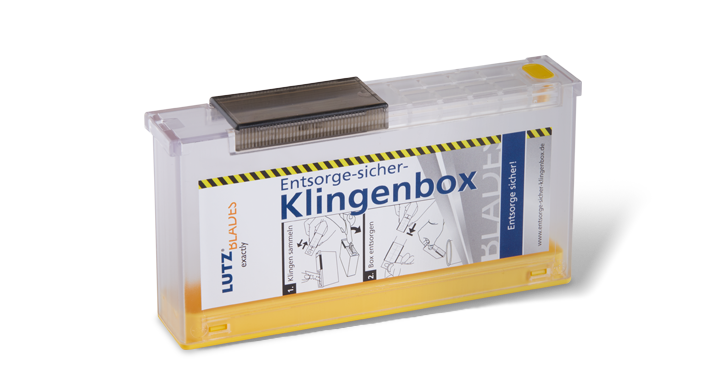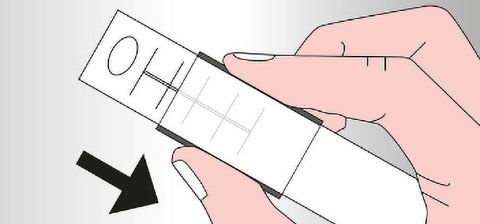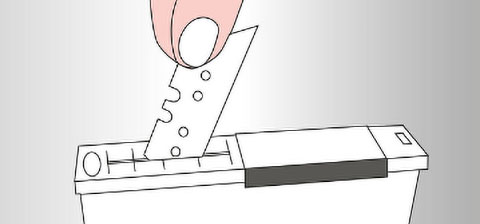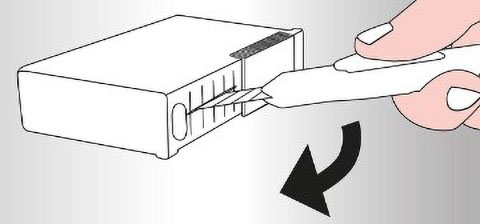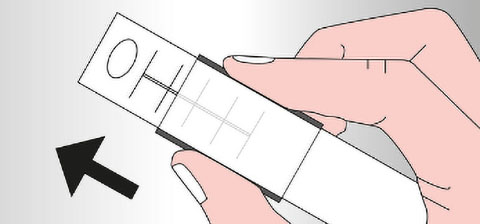 2. safely dispose of filled box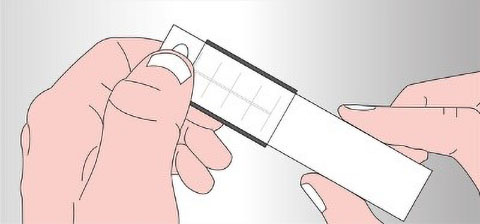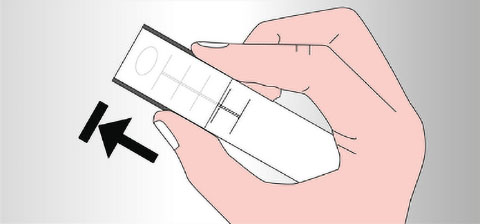 Things to know
around LUTZ BLADES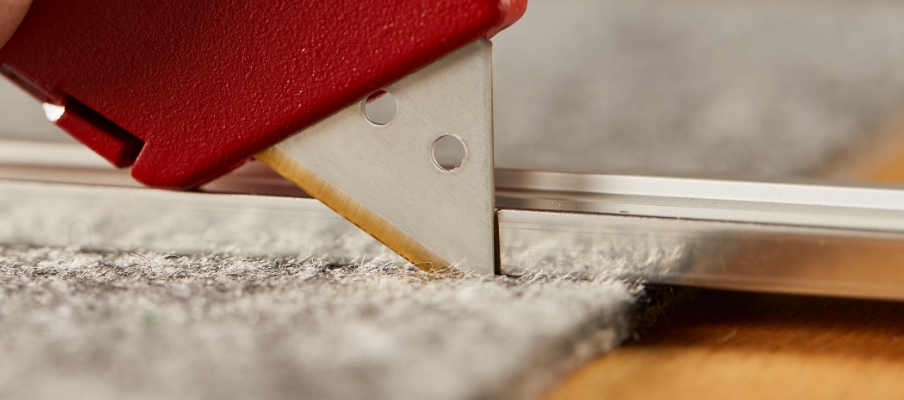 Sharpness
A special feature of LUTZ BLADES blades is their extreme sharpness. Customers working with our blades can benefit from higher efficiency, better quality and longer production times in their operations.
mehr Infos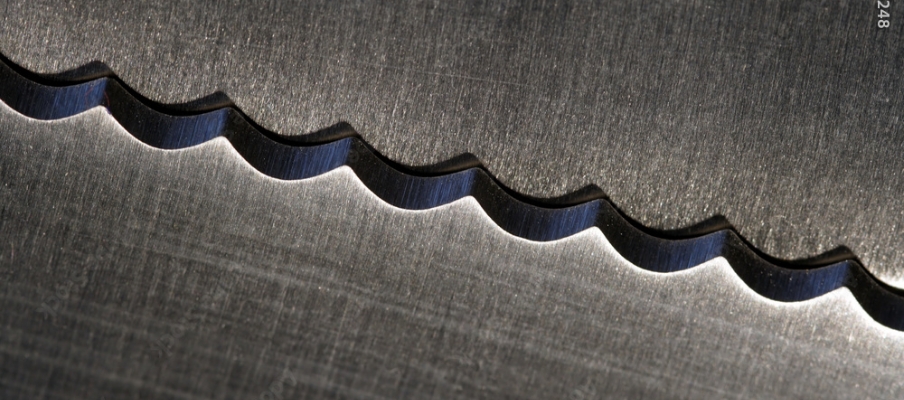 Cutting forms
Whether 1- or 2-bladed, whether with one, two or three facets, whether concave or convex – you can be sure that at LUTZ BLADES you will find exactly the blade shape you need for your tasks.
mehr Infos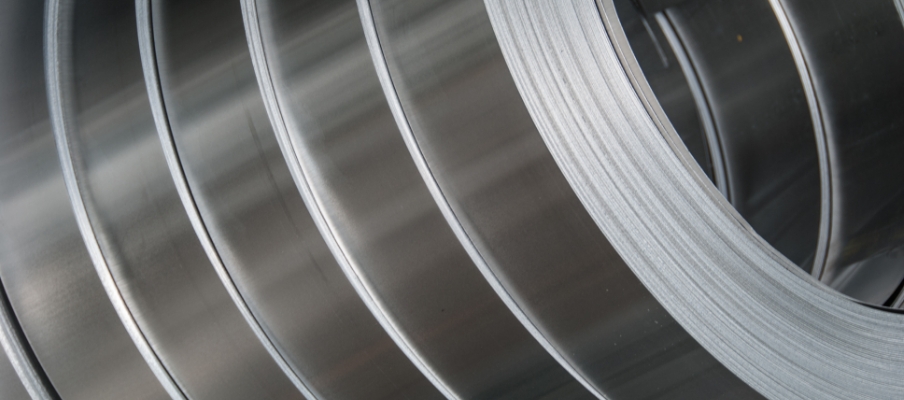 Sliding and hard coating
The sliding and hard coating is essential for the quality of each blade. Our experts will recommend exactly the coating that best suits your cutting application, cutting environment and manufacturing process.
mehr Infos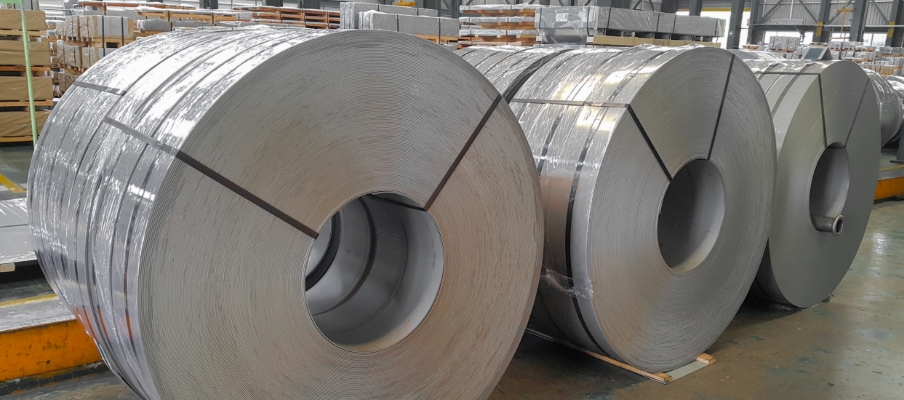 Materials
The choice of basic materials for blade manufacture is wide. The trick is to select exactly the material that optimally takes into account all requirements. And this is where LUTZ BLADES, with its decades of experience, can regularly score points.
mehr Infos
Do you have individual wishes?
We are pleased if we can be of further assistance to you
Piepersberg 20
42653 Solingen
Germany