Your training
with LUTZ BLADES

Come join our team
We are a successful company where teamwork is a top priority. And because we want to continue to grow, we are always on the lookout for young people who want to join us with their ambition and commitment.

As a registered IHK training company for various professions, you can be sure that you will find the best conditions for successful training with us. The learning content is modern, and we have organized your supervision and support in the best possible way. After all, we as your training company and you as a trainee have the same goal: to become fit for a successful professional future.
These professions are waiting for you
We train tool mechanics, industrial mechanics, technical product designers, IT specialists and industrial clerks. The apprenticeship will make you the top specialist of tomorrow – because you will be given exciting projects, master real challenges and learn something new every day, whether in the commercial or industrial sector. And the LUTZ BLADES team is always there for you and will help you to get ahead professionally. You learn to develop and contribute your strengths. This is how you become a real expert.
Company doctor
Versatile range of tasks
In-house collective agreement
Diverse opportunities for personal and professional development
Future-oriented and growing family business
Flat hierarchies and short decision-making paths
Company pension plan
Capital-forming benefits
Job bike
Free parking and
Charging stations for e-cars
Good transport connections
Structured and individual training
Employee Events
(e.g. Christmas party)
Flexitime / working time account
Modern equipped workstations
Social rooms (break rooms)
Our current
Training offers
What they say
our trainees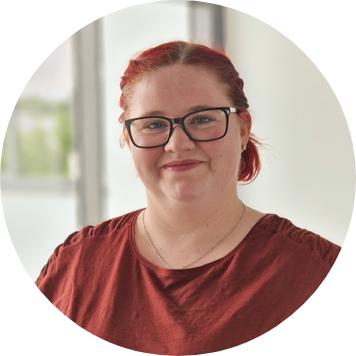 "Hi, I'm Laura and I'm doing my apprenticeship as an IT specialist for system integration, at LUTZ. I was accepted as part of the team from the very first second and am therefore not just a trainee, but a teammate, with independent and varied tasks and responsibilities. In addition, I deal with a lot of nice colleagues every day and it never gets boring here."
Laura, IT specialist trainee for system integration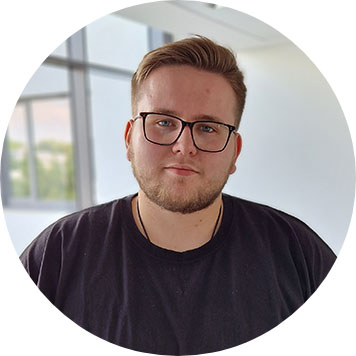 "Hi, my name is Alex and I am a prospective industrial clerk at LUTZ in my 3rd year of apprenticeship. For me, the training here at the company is varied and interesting. In my apprenticeship, I go through all the departments of the company and get to know many different varied tasks that always provide excitement. But in the meantime, I'm also getting to know my individual colleagues better and better, who are fun to work with and whom I can always ask questions."
Alex, apprentice industrial clerk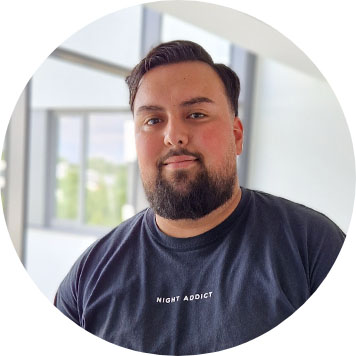 "Hello, I'm Süleyman and I'm a prospective tool mechanic at LUTZ in my 3rd year of apprenticeship. I find the training varied and interesting because you see many areas and can learn new things. Meanwhile, you also get to know the nice colleagues, whom you can also ask questions. I chose LUTZ because they don't throw you in at the deep end, they value all employees and trainees."
Süleyman, apprentice tool mechanic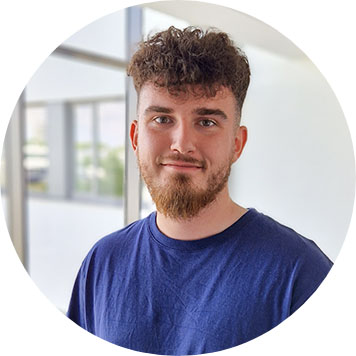 "Hey, I'm Valton and I'm training to be a toolmaker at LUTZ. I learn here how to work on grinding machines, lathes and milling machines. In addition, the 1st year of training begins in the IHK training workshop, where you will learn the basic work of a tool mechanic. While you're working, you'll get to know your colleagues in toolmaking as well as your colleagues in production."
Valton, apprentice tool mechanic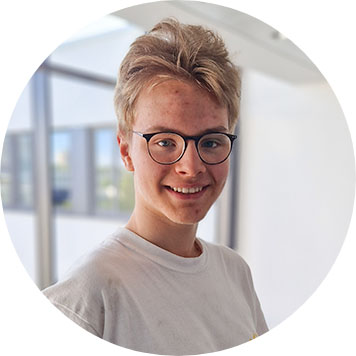 "Hello, I'm Florian and I'm currently in my second year of training as a tool mechanic at LUTZ. When I decided to work for LUTZ Blades, I was convinced that I would be able to learn a qualified and future-proof profession here, which would also offer me opportunities for advancement and in which I could develop myself further. And so far, my suspicions have definitely been confirmed. LUTZ company is modern, a really great employer and treats its employees in a fair and decent way. I feel I am in good hands here as a trainee. I especially like the CNC milling machine that we have in the tool shop. That would be the next challenge I would like to take on."
Florian, apprentice tool mechanic
Do you have individual wishes?
We are pleased if we can be of further assistance to you
Piepersberg 20
42653 Solingen
Germany