Attention, now we let the cat out of the bag! Our brand new LYNXERA® microtome blades stand for power, endurance and above all precision. Just like the lynx in the wild, whose Latin name Lynx was the inspiration for our new brand name.
How we intend to conquer the market for microtome blades with LYNXERA® and what role quality and reliable availability play in the process was explained by our Managing Director Alexander Lutz in an interview.
Over 100 years of LUTZ BLADES – why are you entering the microtome blade market right now?
As a blade manufacturer for technical cutting tasks, the production of blades for the medical industry is our daily business. Special scalpels and many blades in medical equipment have come from LUTZ for decades. It is therefore only natural to expand the product portfolio to include the manufacture and sale of microtome blades. We are certified since 2004 according to the EN ISO 13485 standard as a possible distributor of medical devices. So our manufacturing and organization can medical devices for a long time. So far, however, our customers have been the distributors; either under their own name or with our blades as a component in the technical equipment. With the blades from LUTZ under the brand name LYNXERA® we are now significantly expanding our range for the medical sector.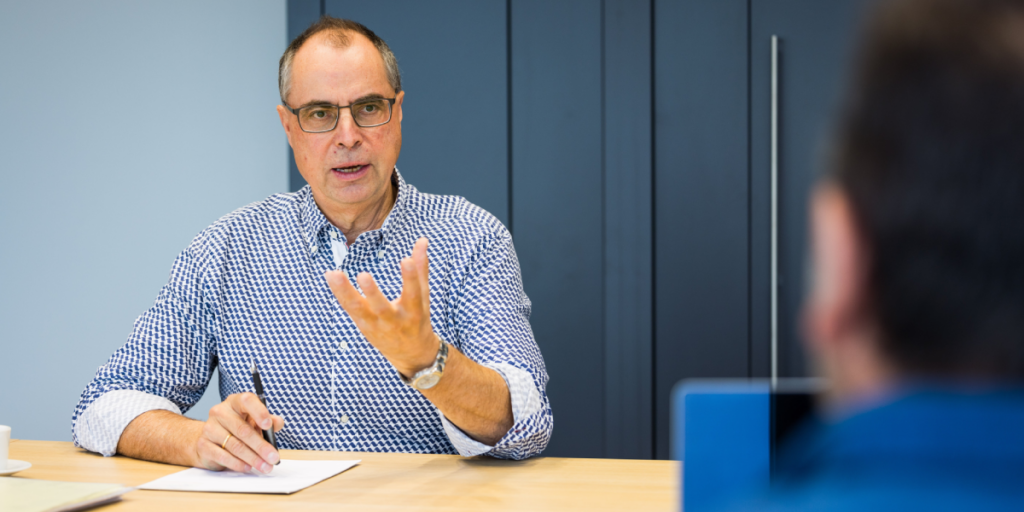 What challenges have you identified in the market?
The requirements for microtome blades are very high. We are aware of that. Sharpness, durability and the homogeneity of manufacturing quality are rightly what people want in microtomes. We want to comply with this in the best possible way. As a new market player, you first have to earn the recognition and trust of your customers. The term partnership is often used in today's business world, but not always held. We will respond to the wishes of customers in the best possible way. We want to be partners. We believe that our products equip us to face the competition and that we want to offer our customers real added value.
How does LUTZ BLADES ensure availability for the German and European market?
We are a European company with German roots and manufacturing in Germany. We have been based in Solingen for 101 years and in Nysa, Poland, since 1992 – 31 years. The companies have always been managed and developed in the same way at all levels in terms of quality and organization. The production facilities work hand in hand and in this case the microtome blades are manufactured in Germany at the Solingen site and the final assembly takes place at the Nysa site. Our vertical range of manufacture for the product microtome blades is 100%. No production step is outsourced. This means: The microtome blades are 100% LUTZ; we are a manufacturer, not a distributor! Even the dispenser systems are manufactured in-house. Thus, we offer our customers blades that are truly made on site. And we know that our customers appreciate that. Until now, the sources of supply from long supply routes are mainly in Asia. And we are now breaking this dependency. Many users in the labs react to this with, "Finally …"
The market shares for microtome blades are currently clearly distributed, how would you like to establish yourself in the competition?
Only through quality! But – we have been making blades for 101 years. Our claim is to be perceived as a tool manufacturer. Because a blade is a tool. A high-precision tool, a precision tool, a cutting tool. And most importantly for us: Even if millions of blades for a wide variety of industries are shipped by us to our customers every month, our claim is and remains: Every, really every blade must do its job well.
The lynx, with its Latin name Lynx, is the inspiration for the new brand name. Why did you decide to do this?
In nature, the lynx embodies the qualities POWERFUL, PRECISE, ENDURANCE. And it is precisely these properties that we also associate with our microtome blades.
You also mention user safety, what does LUTZ BLADES do better than the competition?
Better … that's always a touchy subject. Let's rather say: what is our offer? The key word here is circular economy. We are aware that we are manufacturing a disposable tool. This has its reasons and they can be defended. Work is being done on the qualified cycle in the industry, and we are doing it too. The disposal of used microtome blades is not a simple matter due to contamination. The user and supplier have to work together on this. And we are ready. Step 1: Each microtome blade dispenser can hold the used blades in a disposal chute on the underside. This minimizes the risk of injury. Step 2: We have a handy discard container to hold blades with a self-locking closure before final disposal. There the blades can be dropped with one-hand operation. This is time-saving and safe …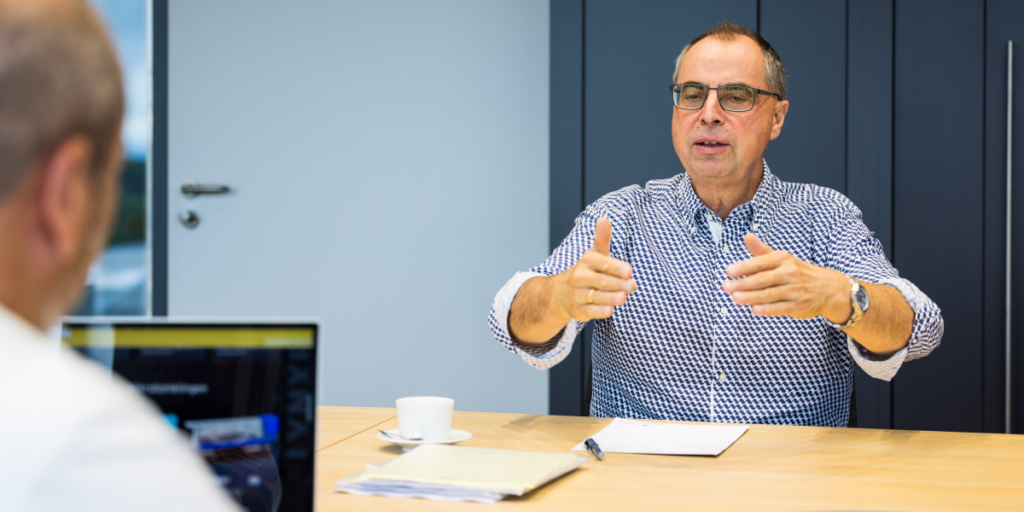 Klingen and Solingen, that has always belonged together. Were you also able to use the existing expertise for the production of the new microtome blades?
Of course! Because that is the basis of what we do. Our motto is "Precision, Sharpness, Your Success" and with this we express what is important to us: the success of our customers. We manufacture cutting tools with the demand for the highest precision in the geometries of the blade – not only on the cutting edge – and sharpness is the attribute that determines the success of the product. The blades should be sharp and they should cut. And this success should be the success of our customers! Our success will then come all by itself.
In 2020, they moved to a modern new building with a 13,000 m² production hall in the Piepersberg industrial park in Solingen. Did this move have an impact on your entry into the microtome blade market?
Microtome blades are manufactured in automated processes. There is no one on the way by hand with a file. And all manufacturing equipment is fully automated at all stages of production. Otherwise, the admittedly small production windows cannot be achieved with any process reliability at all. Our new manufacturing site is the basis for ensuring that our production facilities, work organization and processes are at the cutting edge of technology. We are proud to have one of the most modern blade manufacturing facilities in the world. Our credo: We master the processes safely.
Have you purchased special machines for the production of the fine planer blades?
The microtome blades are sophisticated tools. This is possible only on the most modern machines. And that is why we have invested in technology and capacity. Otherwise, we would not be competitive when we entered the market.
They present LYNXERA® as a new product from LUTZ BLADES at this year's COMPAMED in Düsseldorf. What do you expect from this trade fair?
Personal contact and close customer relations have always been important to us. This is how you get to know each other and can also go the extra mile for customers. That's why we want to show our face for LYNXERA® right from the start and make it clear to our customers: We are here for you!
Our business world has changed a lot in recent years. The possibilities for meeting and exchanging ideas online are now almost unlimited and accessible to all market participants worldwide. Why go to a trade fair then? Isn't that old thinking? No, it's not, because personal contact creates trust! We all know: The partners we have already met in person; with them you communicate differently. More trusting, more direct, more personal. This is also how it should be with the market launch of LYNXERA®. We at LUTZ are looking forward to the many new contacts from all over the world.
What are your goals for LYNXERA®?
We are on the road with our products on many markets. We manufacture blades for a wide range of industries. Our blades usually have different requirements from customers in different applications. Our goal is always: to fulfill the wishes of our customers. Only then will we be trusted in the long term. This is how it should be with LYNXERA® microtome blades from LUTZ BLADES. A quality tool that our customers can rely on.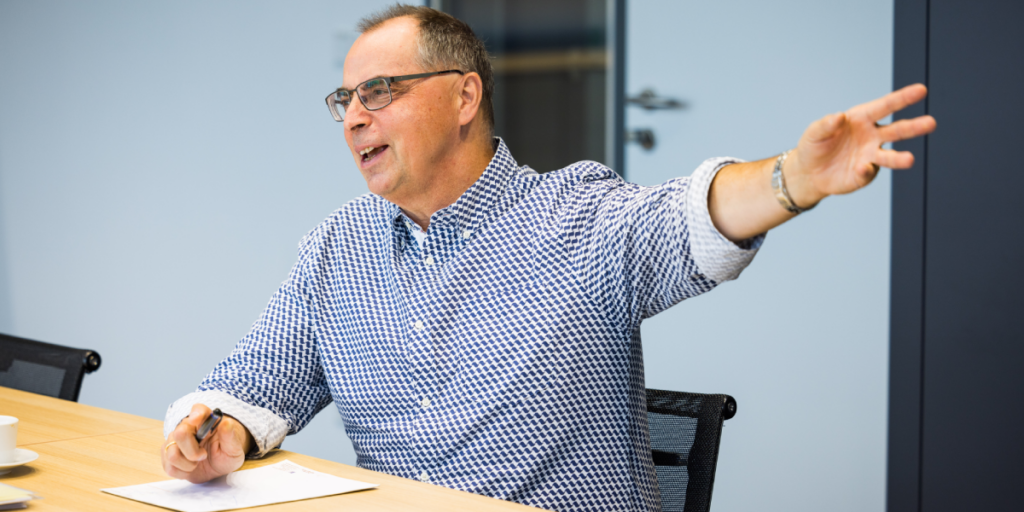 THE PERSONAL DEEDS
Alexander Lutz, Dipl.-Ing. (FH), manages the company now in its third generation, which was founded in 1922.

Even as a little boy, Alexander looked over his father's shoulder – and his enthusiasm never waned. After graduating from high school, he first completed an apprenticeship as a steel mould maker and then an engineering degree in process technology at the FH Darmstadt.

In 1992, Alexander Lutz joined the traditional Solingen company as a technical employee. With the death of his father in 2003, he took over the responsibility as managing director and shareholder. Innovation, growth and responsibility have shaped the LUTZ company for over a century, and Alexander Lutz laid the foundation for a successful future with the modern new building in 2020.

Excited for more?
Read the complete issue of LUTZ inside now.